Now on your mobile phone!
No matter your age, you will most likely have seen or heard of Golden Tee Golf. It has evolved from the classic arcade game to a modern arcade game and it has now gone mobile!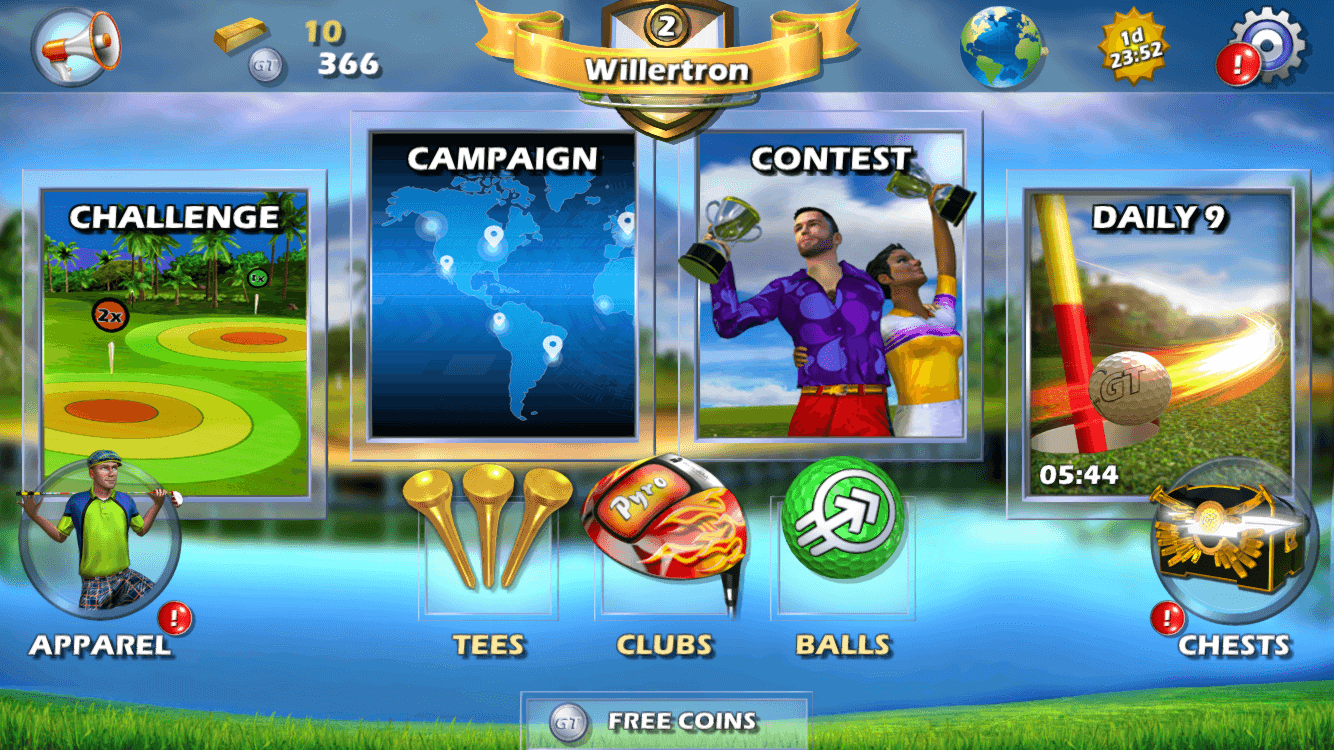 You no longer have to trek down to the arcade to play Golden Tee Golf, just grab your phone and start playing any time you like.
WARNING! We must warn you that once you start playing it is hard to put down.
Here's what we found during our first hour of play…
Getting Started
We were really pleasantly surprised at how quick and easy it was to get playing. After entering a nickname for yourself and selecting a golfer we were ready to go.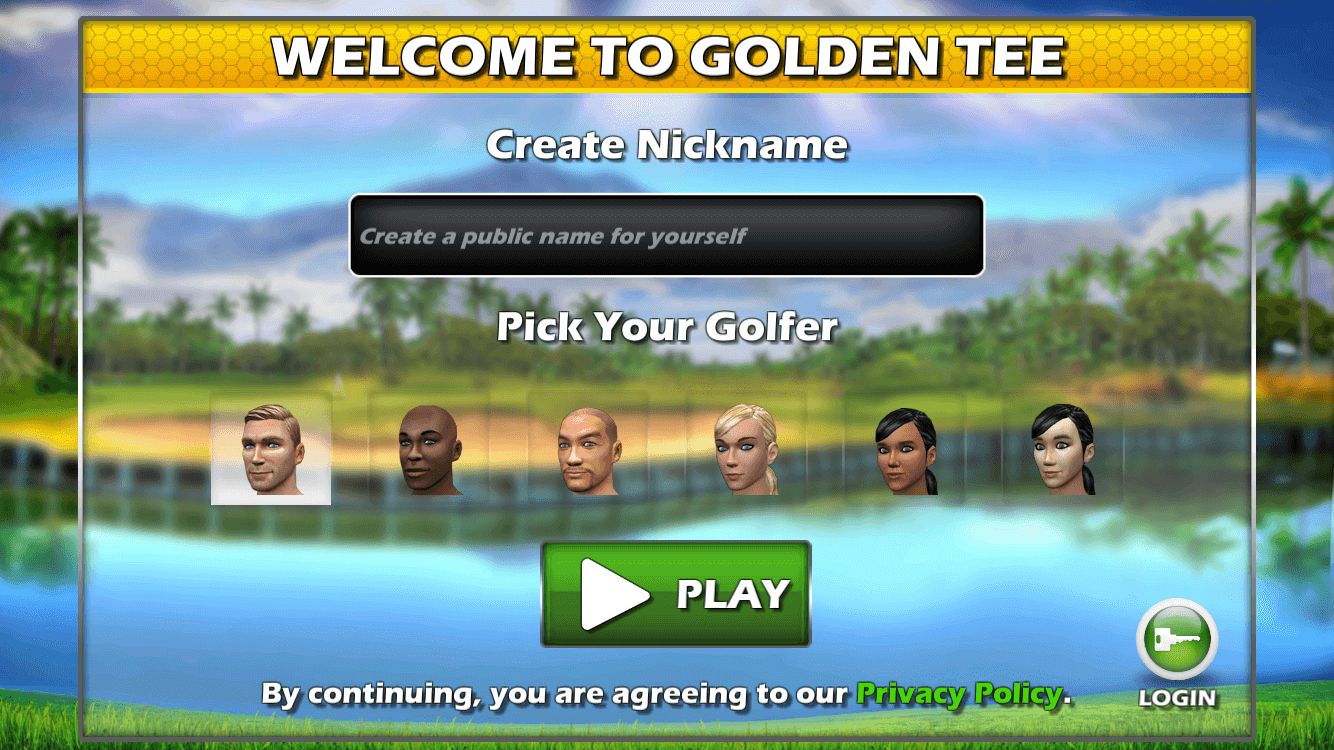 As soon as we had completed the basic info we were straight onto hitting our first shot and playing our first hole. The start-up tutorial made it very easy to get going as it removed everything you didn't need in order to get started. It then nicely added the remaining features with clear descriptions of how to use them.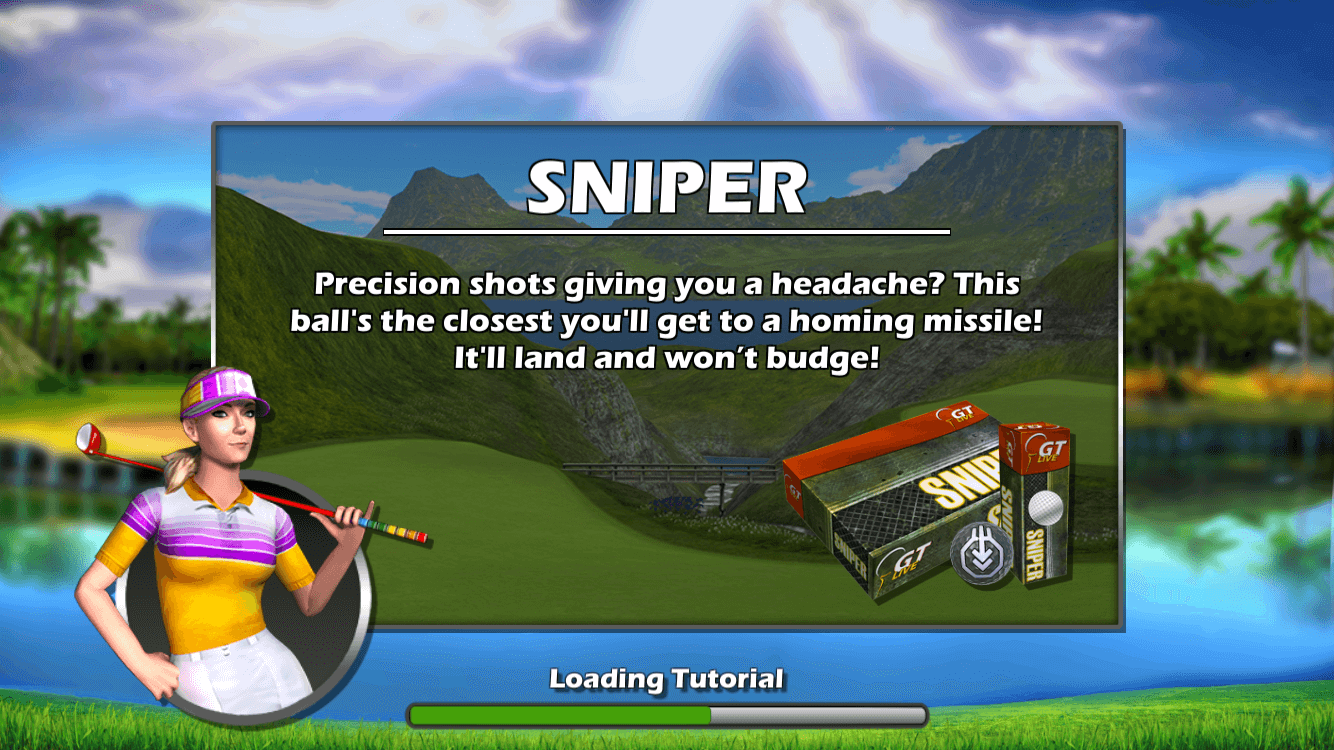 Golden Tee Golf becomes tailored very quickly and makes you feel part of the game. After a few shots the tutorial screens were suggesting, new hats, shorts, t-shirts, golf shoes, etc. After a few simple selections the golfer started to look like us.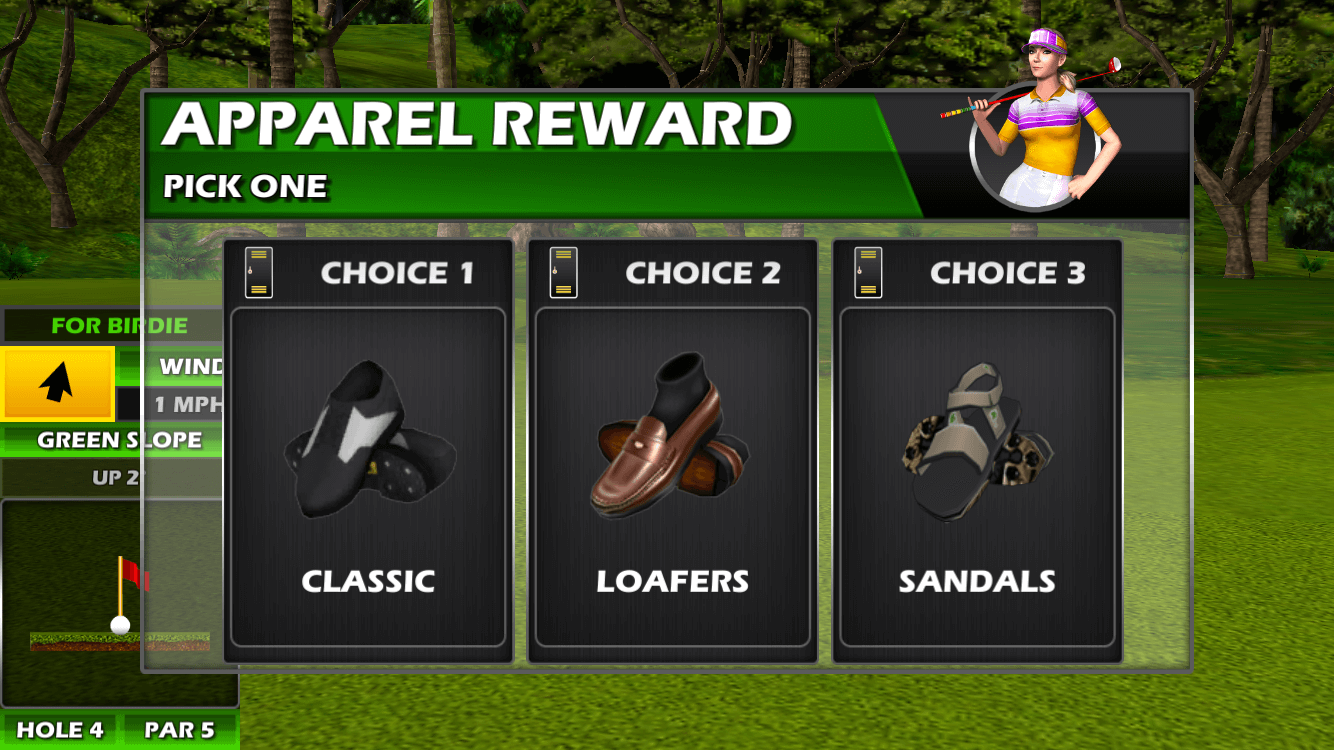 The app guides you on how to take shots (it is a very simple swipe down and up in a straight line on your screen) but it didn't make it overly clear on how to select the best club and where you were aiming. After playing the game for 10 minutes of so we quickly realised that changing your club on the right hand side of the screen changed the landing distance on the left hand side of the screen. When you combine that with basic golf knowledge of adding more club when playing up hill and less club when playing downhill it started to get a lot more fun.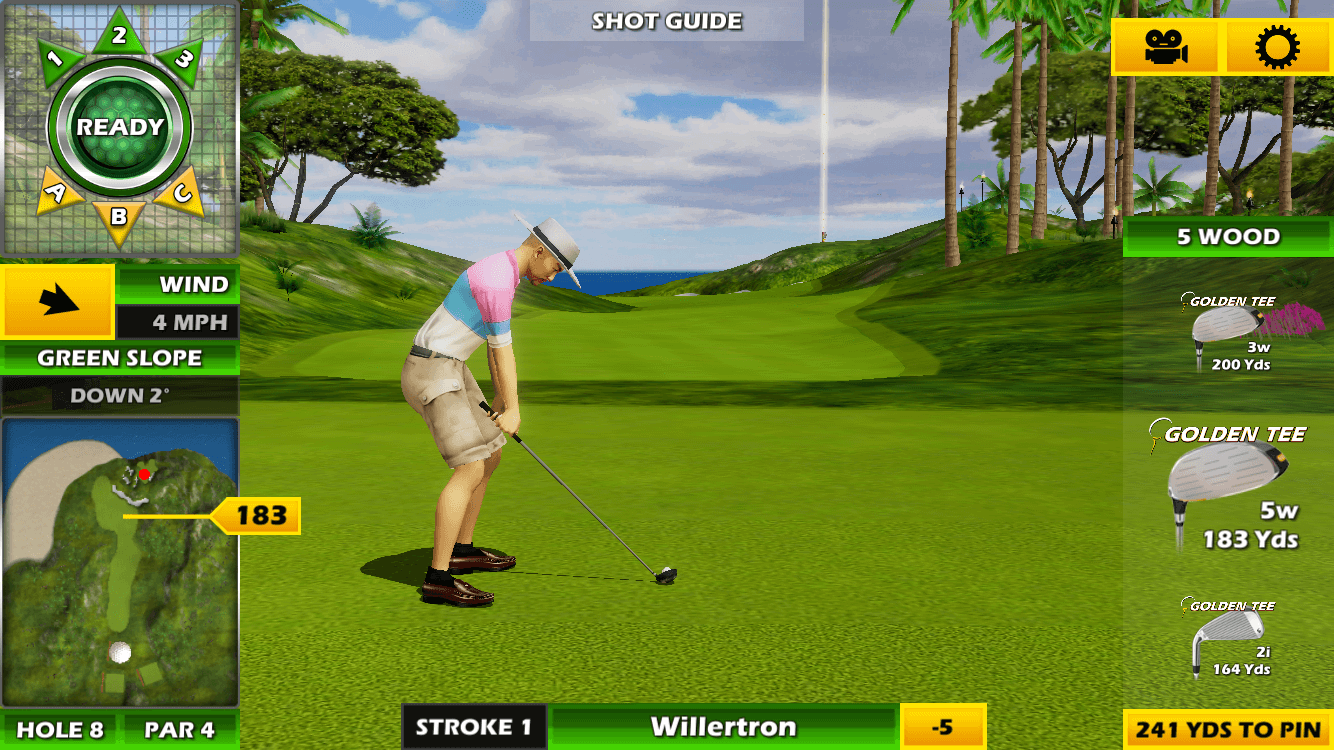 Once we had mastered all of these simple parts to the game the birdies started to rain… What's even better is that during the start of the game you have access to the mulligan button which makes it much easier :-)
Additional Thoughts...
Too many apps try to add too much functionality and the game becomes annoying or unplayable but we can say that Golden Tee Golf safely dodged that bullet. The screen layout is really nice and simple and only shows what you need at the current time.
We were really impressed with how quickly the game loaded at every stage. Excluding the initial load which is only a few seconds every next shot and screen loads really quickly. This really helps to keep you interested.
The main feature that we feel is missing from the game is the ability to zoom into the landing area of the ball. For all those Tiger Woods XBOX players you will know the feature we are talking about. With a simple click you can see the green and what is around it so you can aim around bunkers and other hazards.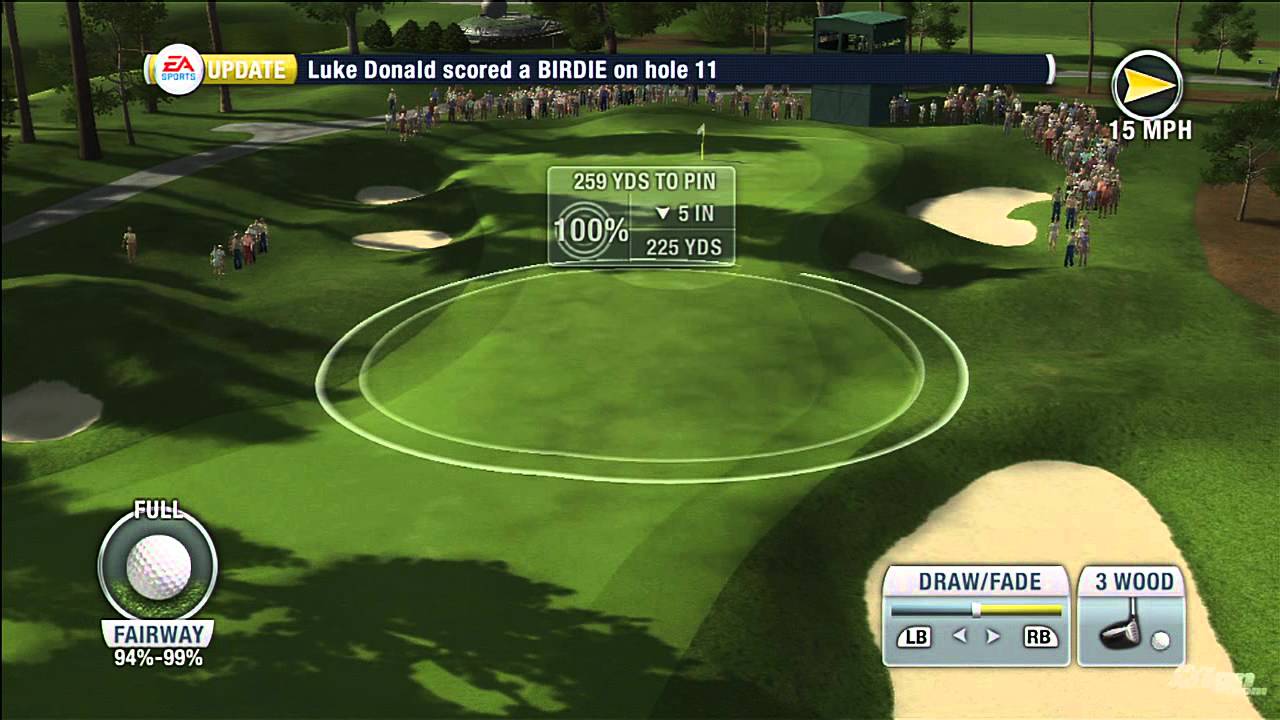 At this stage we have really only got into the campaign section of the game which we really love but there are lots more features that we can't wait to explore.
Once we have spent a few more hours playing we will tell you more…